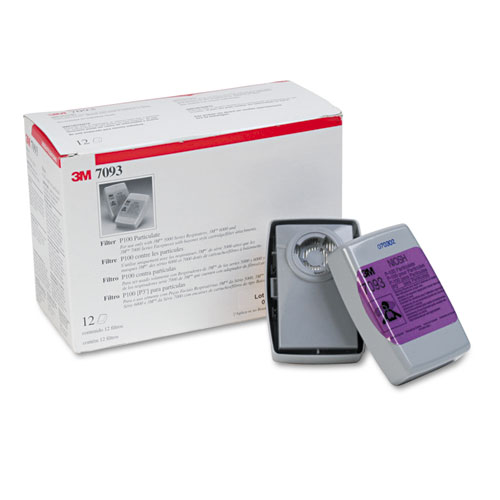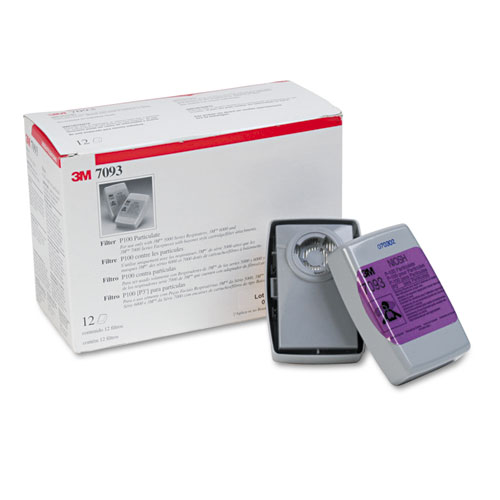 Out of Stock
Manufacturer 3M/COMMERCIAL TAPE DIV.
Manufacturer Ref 7000002154
Description
NIOSH-approved filter protects you from exposure to lead, asbestos, cadmium, arsenic and more, making it ideal for use when welding, brazing, cutting, casting and soldering. Unique inlet helps keep your airflow channel unobstructed and clog free. For use with all compatible cartridges, facepieces and holders. Easy-to-install design allows you to replace your filter in seconds. Not for use in environments that are Immediately Dangerous to Life or Health (IDLH). Filter Type: Particulates; Filtration For: Non-Oil Based Particulates; Oil Based Particulates; Rating: P100; For Use With: 3M™ Full Facepiece Series 6000, 7800, FF-400, Half Facepiece Reusable Respirators Series 6000, 6500, 7500, Scott™ AV-3000 HT Facepieces, AV-3000 SureSeal Facepieces.
Specifications
IMPORTANT: The 3M products in this catalog must be used in accordance with OSHA regulations, warnings, and limitations that accompany each item.
Non-Oil Based Particulates;Oil Based Particulates
3M™ Respirators 5000 Series;3M™ Cartridges 6000 Series with 3M™ Adapter 502;3M™ Facepieces 6000 Series;3M™ Facepieces 7000 Series
Respirator Cartridges & Filters-Filter
Post-Consumer Recycled Content Percent
Pre-Consumer Recycled Content Percent
Total Recycled Content Percent
Starting from
selection not available, try a different combination
selection not available, try a different combination
Compare