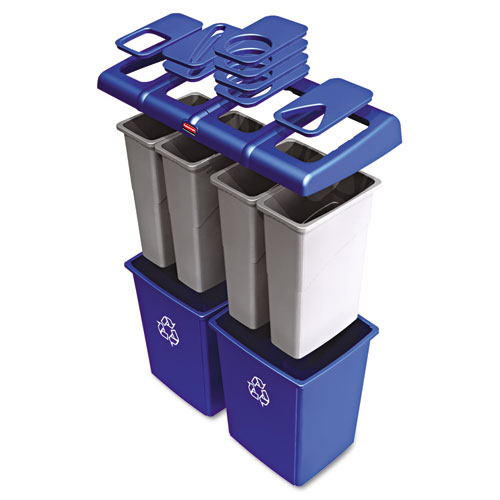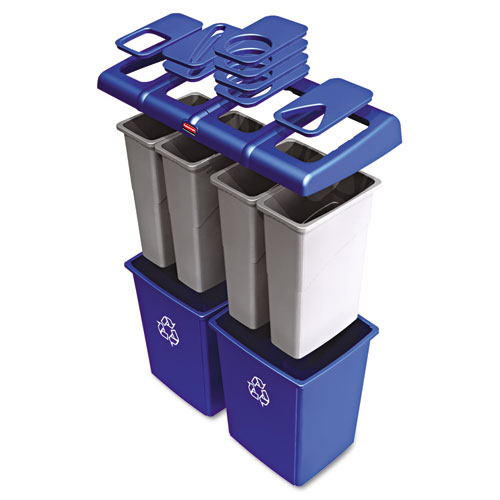 Out Of Stock
Manufacturer RUBBERMAID COMMERCIAL PROD.
Manufacturer Ref 1792372
Description
Support your facility's recycling program, help reduce labor costs, and improve worker well-being with this all-in-one high-capacity and multifunctional recycling and waste unit. Includes restrictive opening tops, symbol label pack, and word label pack in three languages (English, French and Spanish). Hinged lid allows easy access during emptying. Four-Stream Glutton® Recycling Station—Two Glutton® containers, four Slim Jim® 23-gallon containers, one hinged lid frame, eight restrictive-opening tops (4 circles, 2 paper slots, 1 square, 1 triangle) and one label pack. Waste Receptacle Type: Indoor Recycling Bin; Material(s): Plastic; Application: Indoor Recycling; Indoor All-Purpose Waste Disposal; Capacity (Volume): 92 gal.
Specifications
Indoor Recycling; Indoor All-Purpose Waste Disposal
Waste Receptacles-Indoor Recycling Bins
Clamshell w/Top Slot & Hole
Top Paper Slot; Top Can/Bottle Hole; Top Landfill Hole; Top Organic Waste Hole