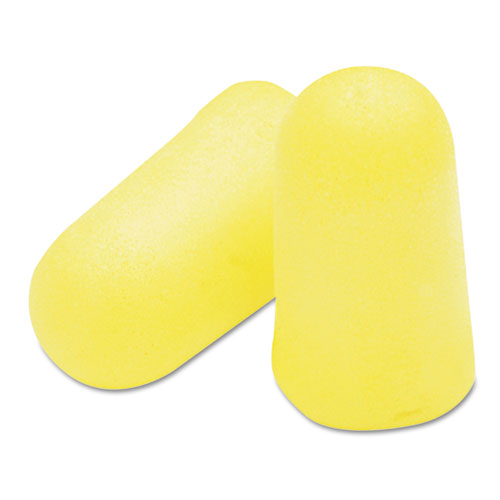 29 In Stock (next day pickup avail)
Manufacturer 3M/COMMERCIAL TAPE DIV.
Manufacturer Ref 312-1219
Description
Soft, roll-down foam earplugs expand to fit the earcanal and provide a low-pressure, comfortable seal. Poly bag keeps each pair of earplugs clean before use. CSA Class AL. Test compatible with 3M™ E-A-Rfit™ Validation System. However, research suggests that many users will receive less noise reduction than indicated by the NRR due to variation in earplug fit, earplug fitting skill, and motivation of the user. It is recommended that the NRR be reduced by 50% to better estimate typical workplace protection. Corded/Cordless: Cordless; Shape: Tapered; Material(s): Polyurethane; Noise Reduction Rate (NRR): 32 dB.
Specifications
IMPORTANT: This 3M product must be used in accordance with OSHA regulations, warnings, and limitations that accompany each item.
Noise Reduction Rate (NRR)
Post-Consumer Recycled Content Percent
Pre-Consumer Recycled Content Percent
Total Recycled Content Percent